How Will You Make a Difference?
SECURING THE FUTURE
Giving to the UCLA Division of Undergraduate Education provides essential student and programmatic support. In order to thank and distinguish our many generous donors, the Division is proud to present the 2015-2016 Dean's Circle roster. These individuals' thoughtful and visionary investments in undergraduate education have contributed directly to UCLA's standing as one of the leading universities in the world.

The generosity of our Dean's Circle members ensures that students graduate with a portfolio of skills, experience and academic competence that sets them up for leadership and success in life. Their philanthropy has paved the way for UCLA Undergraduate Education to become a pre-eminent incubator for innovative interdisciplinary courses and award-winning undergraduate opportunities. Members of the Dean's Circle are provided with:
Special opportunities to meet with our student scholars
Recognition on the Undergraduate Education website and special event programming
Invitations to Undergraduate Education Dean's Circle receptions
Invitations to Division-wide events throughout the year
We are honored and grateful that we have such dedicated supporters whose contributions strengthen us as a world-class institution and cultivate the creative, critical thinkers of tomorrow.

To learn more about the Dean's Circle, including how to become a member, please contact Ambareen Naqvi, Assistant Director of Development, at anaqvi@support.ucla.edu or (310) 206-8786.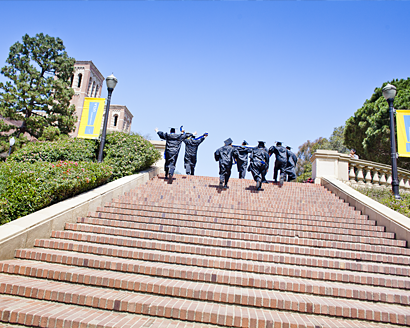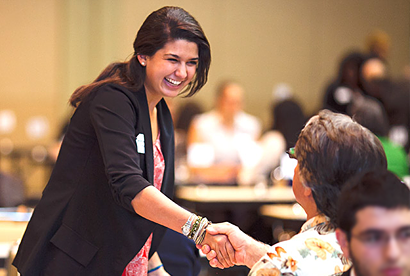 2015-2016 Dean's Circle Members
Ms. Janet F. Allgaier and Mr. Larry Allgaier
Anonymous
Ms. Sandy Armour and Mr. Tim Armour
Dr. George E. Arnstein
Mr. Zachary E. Aron and Ms. Christi Fields
Dr. Ethan Aronoff and Mrs. Barbara Aronoff
Dr. Alexander W. Astin
Mrs. Eileen C. Baumel
Mr. and Ms. Kenneth W. Bentley
Mr. and Mrs. Richard L. Bergstrom
Dr. Mark Berman and Ms. Sharon B. Berman
Mrs. Marge L. Bernstein
Mr. and Mrs. Ross S. Bersot
Mr. Ira R. Bettelman
Mr. and Mrs. Seymour N. Black
Mrs. Karyn S. Blad and Mr. Leiv H. Blad
Mr. Paul W. Blavin
Mrs. Maryanne Brown
Buchalter Family Trust
Mr. Lynn M. Burford
Dr. Donald Carlisle and Dr. Gloria Galvez-Carlisle
Dr. Vinton G. Cerf and Ms. Sigrid L. Thorstenberg
Mr. Youngsoo Cha and Ms. Jin Hee Choi
Mr. Eric Chen
Ms. Josephine M. Cheng and Mr. Michael Y. Pong
Mr. P. Chu
Ms. Courtney A. Cochran and Mr. Ronald du Preez
Mr. Guy Cognein
Ms. Thelma L. Culverson
Mr. Richard D. De Luce
Dr. Jean S. De Vellis and Ms. Phyllis L. De Vellis
Mr. and Mrs. Arturo Del Rio
Mr. and Mrs. Bradford P. Delson
Ms. Abigail E. Disney and Mr. Pierre N. Hauser
Mr. and Mrs. Barry F. Eggers
Mrs. Jamie E. El-Erian and Dr. Mohamed El-Erian
Dr. Robert E. Englekirk and Mrs. Natalie Englekirk
Ms. Elaine J. Felde
Ms. Sharon R. Fisher
Ms. Laura Fox and Mr. Bennet M. Van De Bunt
Ms. Meryl H. Ginsberg
Dr. Ramon A. Gomez and Mrs. Sandra Gomez
Dr. Hisayo Graham
Dr. Jerome M. Greenberg and Ms. Randi E. Greenberg
Dr. Eugene C. Gritton and Mrs. Gwendolyn O. Gritton
Dr. Constance L. Hammen
Mr. and Mrs. James N. Harger
Mr. and Mrs. John J. Harris
Mr. Ronnie S. Hawkins
Dr. Vincent S. Ho and Mrs. Mimi Y. Hsiao
Mrs. Marcia H. Howard
Mr. and Mrs. Sung-Kook Hwang
Mrs. Diane D. Jordan-Smith and Mr. Philo M. Smith
Dr. Joanne R. Jubelier and Dr. James D. Zidell
Mr. and Mrs. Venu V. Kotamraju
Mr. LaRoc L. Kovar and Mrs. Linda A. Kovar
Mr. and Mrs. Robert C. Leamy
Mr. Robert H. Lippman
Mrs. Val Maisner and Mr. Larry Maisner
Mr. Norman P. Mandel
Mr. Melquiades Mares, Jr.
Mr. Damien J. Marshall and Ms. Irene M. Ricci
Mr. Saul Martinez
Mr. Richard J. Mason
Mr. and Mrs. Blake W. Mather
Dr. Sabrina A. Matoff-Stepp and Mr. John M. Stepp
Mrs. Jane D. McCarthy and Mr. James T. McCarthy
Mr. and Mrs. Tim McDonald
Mr. and Ms. Christopher McGurk
Mrs. Marilyn W. McIntyre
Mrs. Lynn B. Mingori and Dr. D. L. Mingori
Mrs. Caroline W. Nahas and Mr. Richard B. Nahas
Dr. Park S. Nobel
Mr. Gregory S. Onken and Ms. Tina Canales
Dr. Hui Pan
Mr. Pankaj S. Patel
Ms. Gertrude T. Pomish
Ms. Robina L. Riccitiello and Mr. John Riccitiello
Mr. Howard Rosenfeld and Ms. Sheryl S. Leach
Mr. and Ms. Donald N. Rothblatt
Mr. and Ms. Christopher J. Rufer
Mr. David S. Sabih and Dr. Anna Swartley
Dr. Monica Salinas
Mr. David M. Schnapp and Ms. Karin Cooper
Mr. Alan M. Schwartz
Mr. and Ms. Charles Seim
Mr. and Mrs. Roderick W. Shepard
Mr. Donald R. Shepherd
Mr. and Ms. Barton Y. Shigemura
Dr. Judith L. Smith
Mr. and Mrs. Alex Spataru
Mr. and Ms. Eugene P. Stein
Mr. Anil Stevens
Dr. Sidney V. Suggs and Mrs. Pamela J. Suggs
Mr. and Mrs. Franklin Tom
Trustees of the Marcia L. Berger Educational Foundation
Mr. David H. Vena
Mr. and Ms. Myles H. Wakayama
Ms. Yifei Wang and Mr. Carl Wang
Mrs. Dorothy Webb and Dr. Robert M. Webb
Dr. Richard L. Weiss and Dr. Marjorie A. Bates
Dr. Alexander Welsh and Ms. Ruth B. Yeazell
Mr. and Ms. George Woods
Ms. Sheila H. Wroblewski and Mr. Gerald Wroblewski
Ms. Joan Wucher-King
Mr. Norman L. Yeung
Mr. and Mrs. Allen M. Yourman